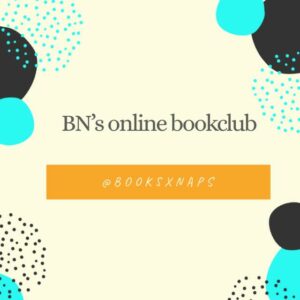 WELCOME TO BN'S ONLINE BOOK CLUB
You are here which means you are interested in joining BN'S ONLINE BOOK CLUB. YAAAY!!!
I am a book lover; can almost say I'm obsessed with books, but the only thing stopping me from being a "crazy book lady" is my day job.
If you follow me on social media here, you'd probably have noticed that I love talking about the books i read. The idea of starting a book club lingered on my mind for over a year but laziness and fear of not being consistent held me back. I was inspired when I joined one myself and this eventually became the push I needed.
This crazy plan literally popped in my head a couple of minutes before I posted the invitation on my IG story. I'm a bit nervous about this because zero actual planning but then how bad can it be with you amazing people? You can catch up on previous book reviews here.
Alright, enough talk! This is me officially welcoming you to my online book club. I hope you'll read along with us each month. Please be open and free enough to share your thoughts. It's a no judgement zone. I initially created a whatsapp group for this but by the end of week one over 50 people had joined the book club so I had to move it to twitter.
The mission of this book club is to encourage people to read more and read wide; read books you'd normally not read, discover new authors, meet fellow book lovers and just have a good time talking about books.
Here's how the book club will work:
Each month, You will receive a mail with the name of the book we'll be reading and the date we'll be discussing it . ( It'll be an informal discussion) You'll also get some useful links to articles and information about the book and its author. These things make reading even more interesting. All titles will be available on Scribd. You can get two months free with this link.
[mailpoet_form id="3″]
Read the book and make note of what you like and don't like so we can discuss them at the end of the month. Don't feel bad if you don't finish reading the books before the discussions. No pressure. You can hit me up to talk about the book whenever you're ready.
I am very open to book suggestions and your thoughts on ways to make the bookclub better. You can do this by sending a mail to [email protected]
Once again, welcome! I hope this is a fun place for everyone!
Happy reading,
Tosin.