These days, I've stumbled into many nice things and my most recent stumble led me to Edward Garden and Toronto Botanical Garden. While scrolling through my Instagram feed, I came across these sceneries, located in the same place, and to be honest, it wasn't top on my list because the pictures I saw weren't the prettiest. Although it didn't make it to my must-visit list, it made it to the nice-to-visit list.
Before we proceed did you read my last life update post? you can click here to check it out.
As the week wound to a close, my initial forecast for Saturday was "bedrest with a sprinkle of shows and food" as the week had been quite demanding. The previous day, however, I had a conversation with my new friend (a total sweetheart by the way) about my current struggle with content creation & writing, she gave me the best pep talk and urged me to reach out when I'm ready to explore and get my mojo back. With the newfound energy, I went to my nice-to-visit list because I didn't want anything overwhelming and we 'settled' for Edward Garden.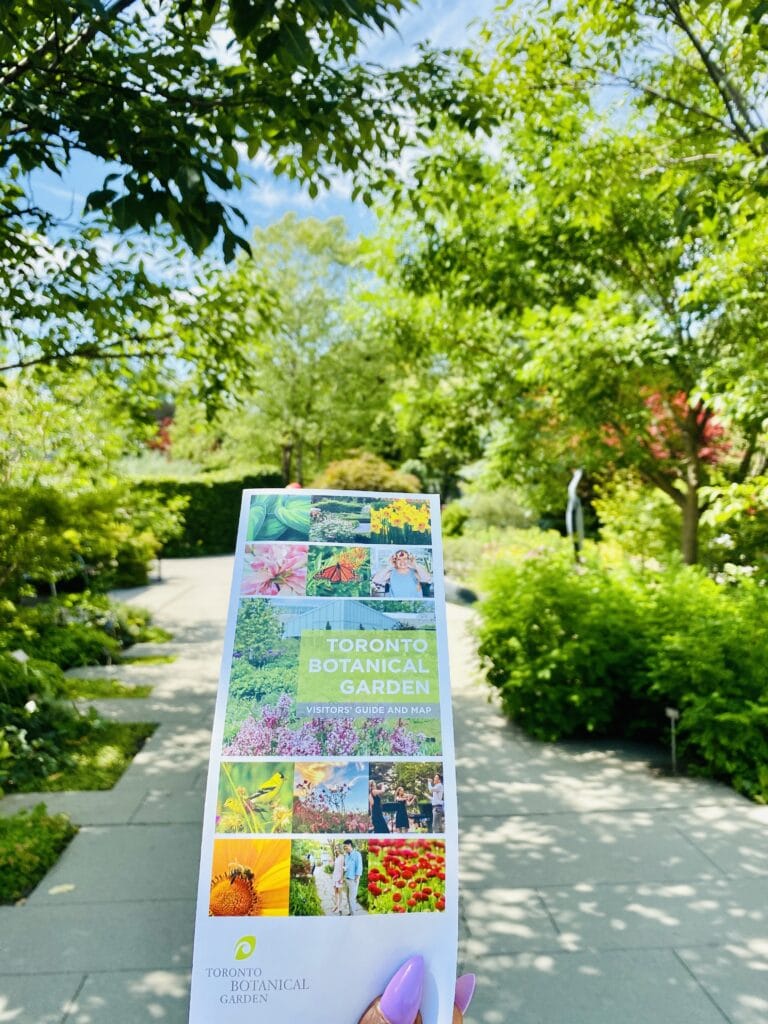 My expectations on this date were bare barrel – I was ok with having a calm afternoon under the trees and lots of conversation with my friend. However, I was blown away by the scenery as Edward Garden is one of the most underrated gardens ever. Periodt!!!
Located at 755 Lawrence Ave E, North York. Edward Garden is a perfectly picturesque location within city limits. Who wouldn't want that?!
One of the fascinating things about this garden is how massive it is with varying floral displays, colorful numerous seats, and guess what? A waterfall!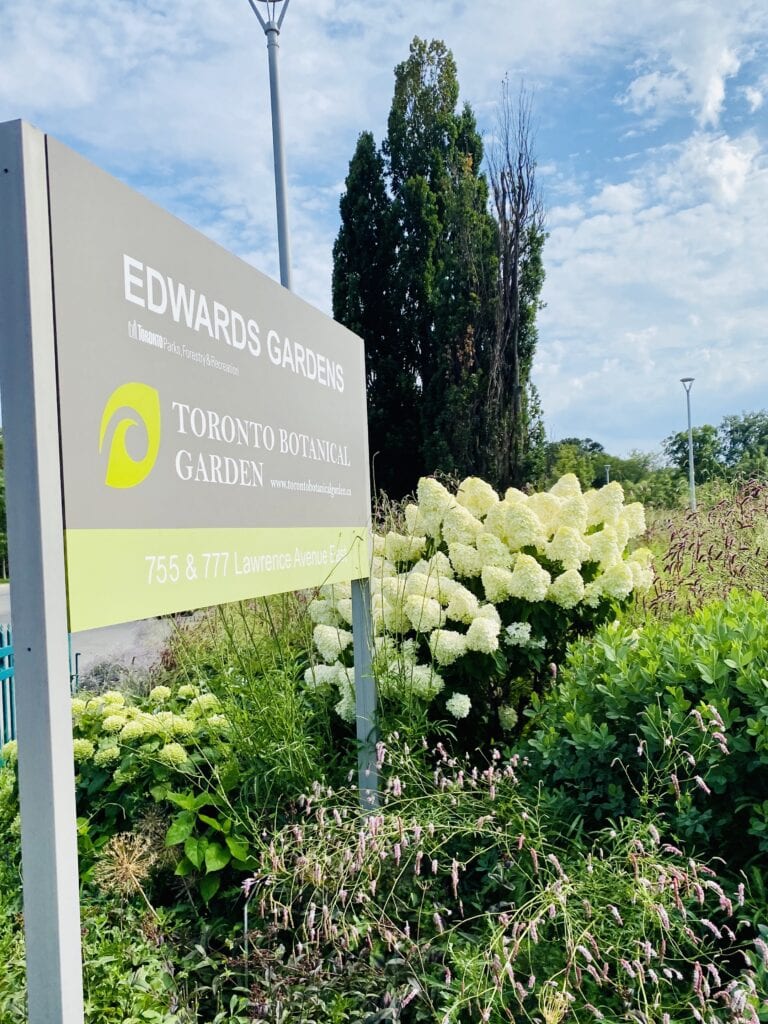 Did I mention that it is FREE? Yes, all of this is free!
Started off trying to catch the view of a particular flower arrangement from the top and I felt like Alice in wonderland for a second.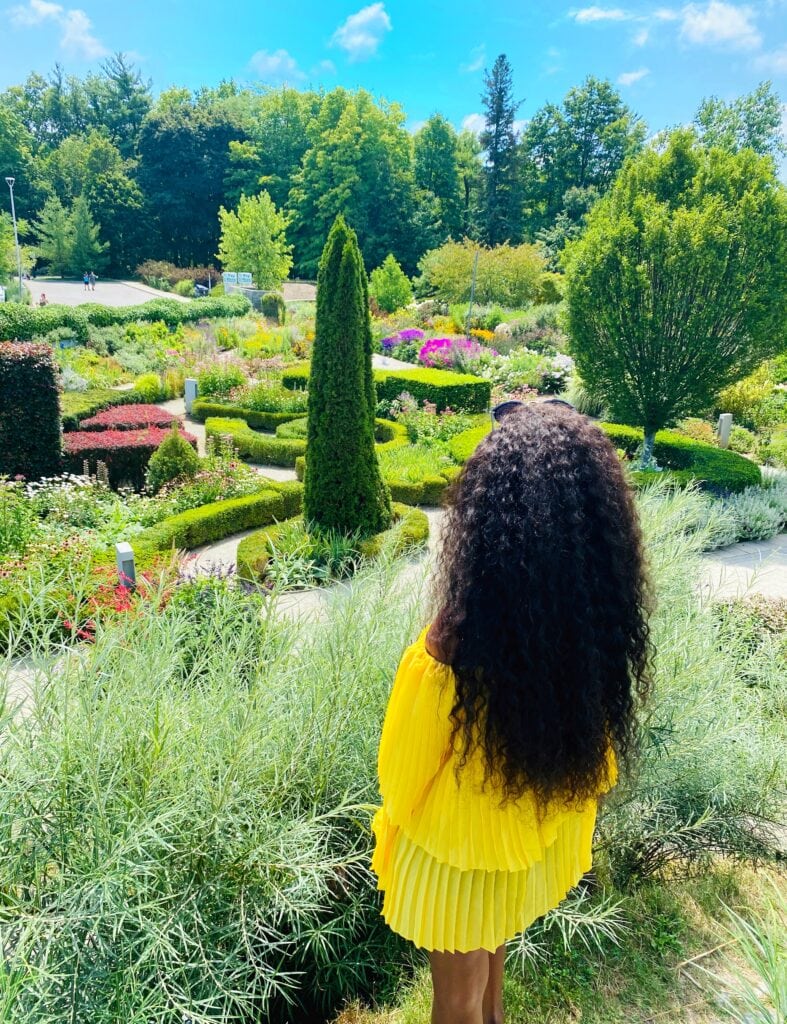 We proceeded to explore some more areas with aesthetically pleasing flower arrangements, the popping chair and we found this quote that is so relevant considering everything going on in the world.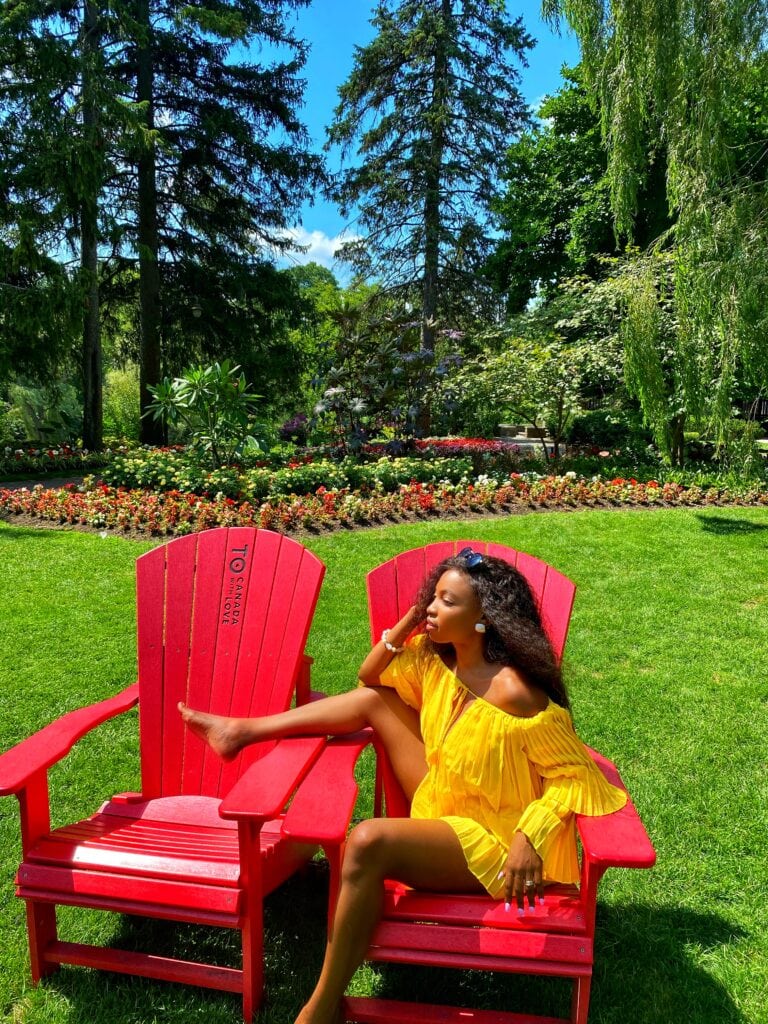 We ended at the waterfall! It was the perfect way to end our exploring. Already tired, we lay our blankets under the tree close to the flowing river, ate our fruits and biscuits while we chatted away soaking in the amazing view.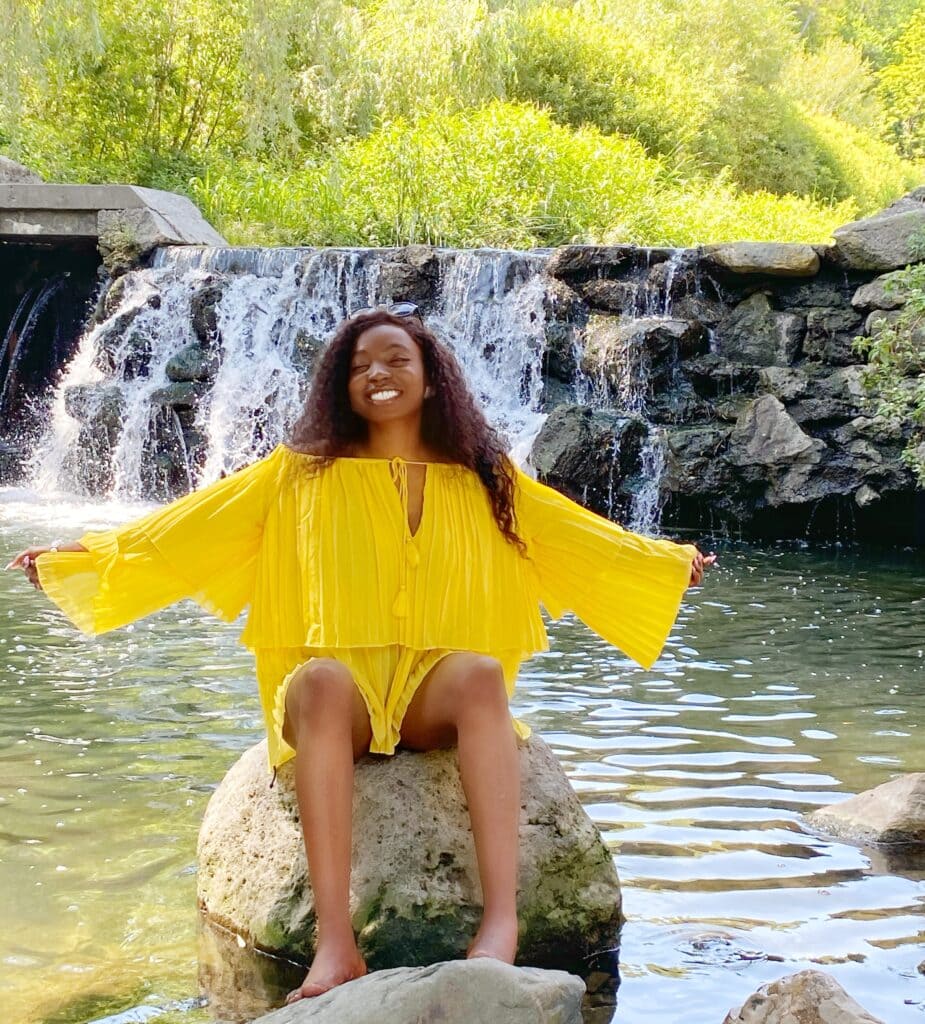 Apparently because of COVID-19 they didn't put in much effort this summer, nonetheless I was blown away by every single detail. I had the biggest grin walking out of the garden. Edward Garden will always be special to me because this visit brought back my mojo! Haha!
If you are looking to have a colourful picnic, a photoshoot with different backgrounds, do some hiking, ride your bicycle in a serene environment, somewhere to meditate and watch the birds and squirrels, a go-to place for quiet or to chase waterfalls, Toronto Botanical Garden/Edward Garden is the place to visit.
If you ever find the time, stop by. I promise you won't regret it and if you do? Well, it's free so let it go! But YOU WON'T. For videos and more pictures, check out my instagram here.
Have you visited this hidden gem? If you are in Toronto and know any hidden gems please recommend.
Till next time. Thank you for reading.
Love,
Titi