Hey book lovers! Happy International Women's Day!
Photo cred: Pinterest.
Hope you're having a fulfilling day!
I was going to do a recap of the books I read in 2017 but I took a break from blogging last year December and I feel like it's too late to share now. Anyway, I ended up reading 40 books last year. 80% of which I read in the last quarter of the year. I found a new love in Mystery and thriller novels.
I am hoping to read 50 books this year and I've read 8 so far. According to goodreads, I'm on track. Yay!
In the spirit of the day, I'm sharing a list of books by female authors I look forward to reading this year. In no particular order. (I've read one of the books on this list (An American Marriage) and it was incredible.
1. Freshwater – Akwaeke Emezi
Blurb
An extraordinary debut novel, Freshwater explores the surreal experience of having a fractured self. It centers around a young Nigerian woman, Ada who develops separate selves within her as a result of being born 'with one foot in the other side.' Unsettling, heart wrenching, dark, and powerful, Freshwater is a sharp evocation of a rare way of experiencing the world, one that illuminates how we all construct our identities.

Ada begins her life in the south of Nigeria as troubled baby and a source of deep concern to her family. Her parents, Saul and saachi, successfully prayed her into existence but as she grows into a volatile and splintered child, it becomes clear that something went terribly awry. When Ada comes of age and moves to America for college, the group of selves within her grows in power and agency. A traumatic assault leads to a crystallization if her alternate selves: Asughara and Saint Vincent. As Ada fades into the background of her own mind and these selves – now protective, now hedonistic — move into control, Ada's life spirals in a dark and dangerous direction
2. A girl like that – Tanaz Bhathena
Blurb
Sixteen year old Zarin Wadia is many things: a bright and vivacious student, an orphan, a risk taker. She's also the kind of girl that parents warn their kids to stay away from: a trouble maker whose many romances are the subject of endless gossip at school. You don't want to get involved with a girl like that, they say. So how is that eighteen year old Porus Dumasia has only ever had eyes for her? And how did Zarin and Porus end up dead in a car together, crashed in the side of a highway in Jeddah, Saudi Arabia? When the religious polic arrive on the scene, everything everyone thought they knew about Zarin is questioned. And as her story is pieces together, told through multiple perspectives, it becomes clear that she was far more than just a girl like that.

This beautifully written debut novel from Tanaz Bhathena reveals a rich and wonderful new world to readers. It tackles complicated issues of race, identity, class, and religion, and paints a portrait of teenage ambition, angst, and alienation that feels both inventive and universal.
3. An American Marriage – Tayari Jones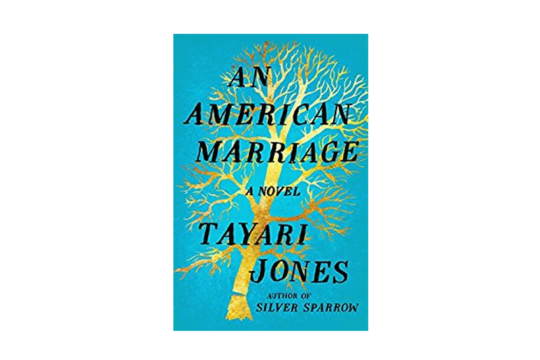 Blurb
Newlyweds Celestial and Roy are the embodiment of both the American Dream and the New South. He is a young executive, and she is an artist on the brink of an exciting career. But as they settle into the routine of their life together, they are ripped apart by circumstances neither could have imagined. Roy is arrested and sentenced to twelve years for a crime Celestial knows he didn't commit. Though fiercely independent, Celestial finds herself bereft and unmoored, taking comfort in Andre, her childhood friend, and best man at their wedding. As Roy's time in prison passes, she is unable to hold on to the love that has been her center. After five years, Roy's conviction is suddenly overturned, and he returns to Atlanta ready to resume their life together.
4. Every note played – Lisa Genova
Blurb
From neuroscientist and New York Times bestselling author of Still Alice comes a powerful exploration of regret, forgiveness, freedom, and what it means to be alive.

An accomplished concert pianist, Richard received standing ovations from audiences all over the world in awe of his rare combination of emotional resonance and flawless technique. Every finger of his hands was a finely calibrated instrument, dancing across the keys and striking each note with exacting precision. That was eight months ago.

Richard now has ALS, and his entire right arm is paralyzed. His fingers are impotent, still, devoid of possibility. The loss of his hand feels like a death, a loss of true love, a divorce—his divorce.

He knows his left arm will go next.

Three years ago, Karina removed their framed wedding picture from the living room wall and hung a mirror there instead. But she still hasn't moved on. Karina is paralyzed by excuses and fear, stuck in an unfulfilling life as a piano teacher, afraid to pursue the path she abandoned as a young woman, blaming Richard and their failed marriage for all of it.

When Richard becomes increasingly paralyzed and is no longer able to live on his own, Karina becomes his reluctant caretaker. As Richard's muscles, voice, and breath fade, both he and Karina try to reconcile their past before it's too late.

Poignant and powerful, Every Note Played is a masterful exploration of redemption and what it means to find peace inside of forgiveness
5. Educated: A memoir – Tara Westover
Blurb
Tara Westover was seventeen the first time she set foot in a classroom. Born to survivalists in the mountains of Idaho, she prepared for the end of the world by stockpiling home-canned peaches and sleeping with her "head-for-the-hills bag." In the summer she stewed herbs for her mother, a midwife and healer, and in the winter she salvaged in her father's junkyard.

Her father forbade hospitals, so Tara never saw a doctor or nurse. Gashes and concussions, even burns from explosions, were all treated at home with herbalism. The family was so isolated from mainstream society that there was no one to ensure the children received an education, and no one to intervene when one of Tara's older brothers became violent.

Then, lacking any formal education, Tara began to educate herself. She taught herself enough mathematics and grammar to be admitted to Brigham Young University, where she studied history, learning for the first time about important world events like the Holocaust and the civil rights movement. Her quest for knowledge transformed her, taking her over oceans and across continents, to Harvard and to Cambridge. Only then would she wonder if she'd traveled too far, if there was still a way home.

Educated is an account of the struggle for self-invention. It is a tale of fierce family loyalty, and of the grief that comes with severing the closest of ties. With the acute insight that distinguishes all great writers, Westover has crafted a universal coming-of-age story that gets to the heart of what an education is and what it offers: the perspective to see one's life through new eyes, and the will to change it.
6. Happiness – Aminatta Forna
Blurb
London. A fox makes its way across Waterloo Bridge. The distraction causes two pedestrians to collide–Jean, an American studying the habits of urban foxes, and Attila, a Ghanaian psychiatrist there to deliver a keynote speech. From this chance encounter, Aminatta Forna's unerring powers of observation show how in the midst of the rush of a great city lie numerous moments of connection.

Attila has arrived in London with two tasks: to deliver a keynote speech on trauma, as he has done many times before; and to contact the daughter of friends, his "niece" who hasn't called home in a while. Ama has been swept up in an immigration crackdown, and now her young son Tano is missing.

When, by chance, Attila runs into Jean again, she mobilizes the network of rubbish men she uses as volunteer fox spotters. Security guards, hotel doormen, traffic wardens–mainly West African immigrants who work the myriad streets of London–come together to help. As the search for Tano continues, a deepening friendship between Attila and Jean unfolds.

Meanwhile a consulting case causes Attila to question the impact of his own ideas on trauma, the values of the society he finds himself in, and a grief of his own. In this delicate tale of love and loss, of cruelty and kindness, Forna asks us to consider the interconnectedness of lives, our co-existence with one another and all living creatures, and the true nature of happiness.
7. Red Clocks –  Leni Zumas
Blurb
In this ferociously imaginative novel, abortion is once again illegal in America, in-vitro fertilization is banned, and the Personhood Amendment grants rights of life, liberty, and property to every embryo. In a small Oregon fishing town, five very different women navigate these new barriers alongside age-old questions surrounding motherhood, identity, and freedom.

Ro, a single high-school teacher, is trying to have a baby on her own, while also writing a biography of Eivør, a little-known 19th-century female polar explorer. Susan is a frustrated mother of two, trapped in a crumbling marriage. Mattie is the adopted daughter of doting parents and one of Ro's best students, who finds herself pregnant with nowhere to turn. And Gin is the gifted, forest-dwelling homeopath, or "mender," who brings all their fates together when she's arrested and put on trial in a frenzied modern-day witch hunt.
8. The Windfall – Diksha Basu
Blurb
For the past thirty year, Mr. and Mrs Jha's lives have been defined by cramped spaces, cut corners, gossipy neighbors, and the small dramas of stolen yoga pants and stale marriages. They thought they'd settled comfortably into their golden years, pleased with their son's acceptance into an American Business school. But then Mr. Nah comes into an enormous and unexpected sum of money, and moves his wife from their housing complex in East Delhi to the super- rich side of town, where he becomes eager to fit in as a man of status: skinny ties, hired guards, shoe- polishing machines, and all.

The move sets off a chain of events that rock their neighbors, their marriage, and their son, who is struggling to keep a lid on his romantic dilemmas and slipping grades, and brings unintended consequences, ultimately forcing the Jha family to reckon with what really matters.
9. Asymmetry – Lisa Halliday
Blurb
Told in three distinct and uniquely compelling sections, Asymmetry explores the imbalances that spark and sustain many of our most dramatic human relations: inequities in age, power, talent, wealth, fame, geography, and justice. The first section, "Folly," tells the story of Alice , a young American editor and her relationship with the famous and much older writer Ezra Blazer. A tender and exquisite account of an unexpected romance that takes place in New York during the early years of the Iraq war, "Folly" also suggests an aspiring novelist's coming of age. By contrast, "Madness" is narrated by Amat , an Iraq-American man who, on his way to visit his brother in Kurdistan, is detained by immigration officers and spends the last weekend of 2008 in a holding room in Heathrow. These two seemingly disparate stories gain resonance as their perspectives interact and overlap, with yet new implications for their relationship revealed in an unexpected coda.

A stunning debut from a rising literary star, Asymmetry is an urgent, important and truly original work that will captivate any reader while also posing arresting questions about the very nature of fiction itself.
10. The wife between us- Greer Hendricks, Sarah Pekkanen
Blurb
A novel of suspense that explores the complexities of marriage and the dangerous truths we ignore in the name of Love.

When you read this book, you will make many assumptions. You will assume you are reading about a jealous wife and her obsession with her replacement.

You will assume you are reading about a woman about to enter a new marriage with the man she loves.

You will assume the first wife was a disaster and that the husband was well rid of her.

You will assume you know the motives, the history, the anatomy of the relationships.

Assume nothing.

Discover the next blockbuster novel of suspense, and get ready for the read of your life.
Have you read any of these books? What books have you read this year and what books by female authors are you looking forward to reading? Share in the comments section! I'd love to add more books to my TBR list.