I read Americanah by Chimamanda years ago but never wrote a review. COVID-19 has given me so much free time, I decided to read it again. I desperately needed to get immersed in a story (leave this struggle reality) and this just felt like the perfect book to satisfy that craving. Rereading it made me appreciate it a whole lot more and Ladies and gentlemen, it is absolutely worth the hype.
BLURB
From the award-winning author of Half of a Yellow Sun, a dazzling new novel: a story of love and race centered around a young man and woman from Nigeria who face difficult choices and challenges in the countries they come to call home. As teenagers in a Lagos secondary school, Ifemelu and Obinze fall in love. Ifemelu—beautiful, self-assured—departs for America to study. She suffers defeats and triumphs, finds and loses relationships and friendships, all the while feeling the weight of something she never thought of back home: race. Obinze—the quiet, thoughtful son of a professor—had hoped to join her, but post-9/11 America will not let him in, and he plunges into a dangerous, undocumented life in London. Years later, Obinze is a wealthy man in a newly democratic Nigeria, while Ifemelu has achieved success as a writer of an eye-opening blog about race in America. But when Ifemelu returns to Nigeria, and she and Obinze reignite their shared passion—for their homeland and for each other—they will face the toughest decisions of their lives.
Chimamanda's stories are known to be rich in culture and relevant themes. She is an eloquent storyteller who creates a fictional world you almost start to believe you're a part of with her fluid prose and descriptive style of writing.

Tweet
Summary/ My thoughts.
Americanah tells the story of two lovers, Ifemelu and Obinze, who fell in love in high school (the beginning of their love story was one of my favourite parts of this book.) They continued dating in university but Ifemelu had to move to America to continue her education for a shot at a better future. Obinze eventually also moved to England and became an illegal immigrant.
The story alternates between Ifemelu's life in Nigeria then America and her move back to Nigeria and Obinze's life in England and Nigeria. While in America, Ifemelu struggles with the culture shock and fitting in. She is is opinionated, confident, non-conforming and unapologetically Nigerian. Ifemelu's flaw were evident which made her character even more relatable. It's always slightly triggering and shocking when you read about a character and you can relate to their flaws. One could see the growth with both characters as the book progressed. Especially Obinze. I found myself invested in their lives.
Americanah is more than a love story. Chimamanda explores a plethora of themes which include race, natural hair, feminism, love, mental illnesses, immigration, interracial relationships, classism etc.

Tweet
You can literally pick one theme and write a full review based on it. This is why I feel it's almost impossible to do justice to this book with a review. You cannot fully grasp it until you read it yourself, no matter how good or bad the review is. Usually, books with numerous themes rarely work for me but this one was different in that it didn't feel forced. It's a big book which means you might not relate to some aspects of it and that's absolutely okay.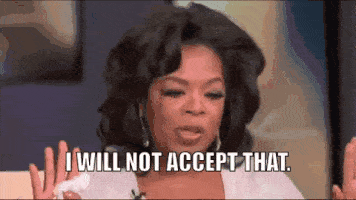 I gave this book 5 stars and I highly recommend it. It's a fantastic pick for a book club.

Tweet
I'm not why it didn't make the cut here but please read it.
---
Have you read this book? Please share your thoughts.