BOOK – Here Comes The Sun
AUTHOR – Nicole Dennis-Benn
PAGES – 345
PUBLISHED IN 2017 by One world publications
ISBN 978-1-78607-239-9
Blurb
Capturing the distinct rhythms of Jamaican life and dialect, Nicole Dennis-Benn pens a tender hymn to a world hidden among pristine beaches and the wide expanse of turquoise seas. At an opulent resort in Montego Bay, Margot hustles to send her younger sister, Thandi, to school. Taught as a girl to trade her sexuality for survival, Margot is ruthlessly determined to shield Thandi from the same fate. When plans for a new hotel threaten their village, Margot sees not only an opportunity for her own financial independence but also perhaps a chance to admit a shocking secret: her forbidden love for another woman. As they face the impending destruction of their community, each woman fighting to balance the burdens she shoulders with the freedom she craves must confront long-hidden scars. From a much-heralded new writer, Here Comes the Sun offers a dramatic glimpse into a vibrant, passionate world most outsiders see simply as paradise.
First of all, I'd like to put it out there that I read a signed copy! I brag different.
The first thing that attracts you to this book ( if you're like me) is the cover.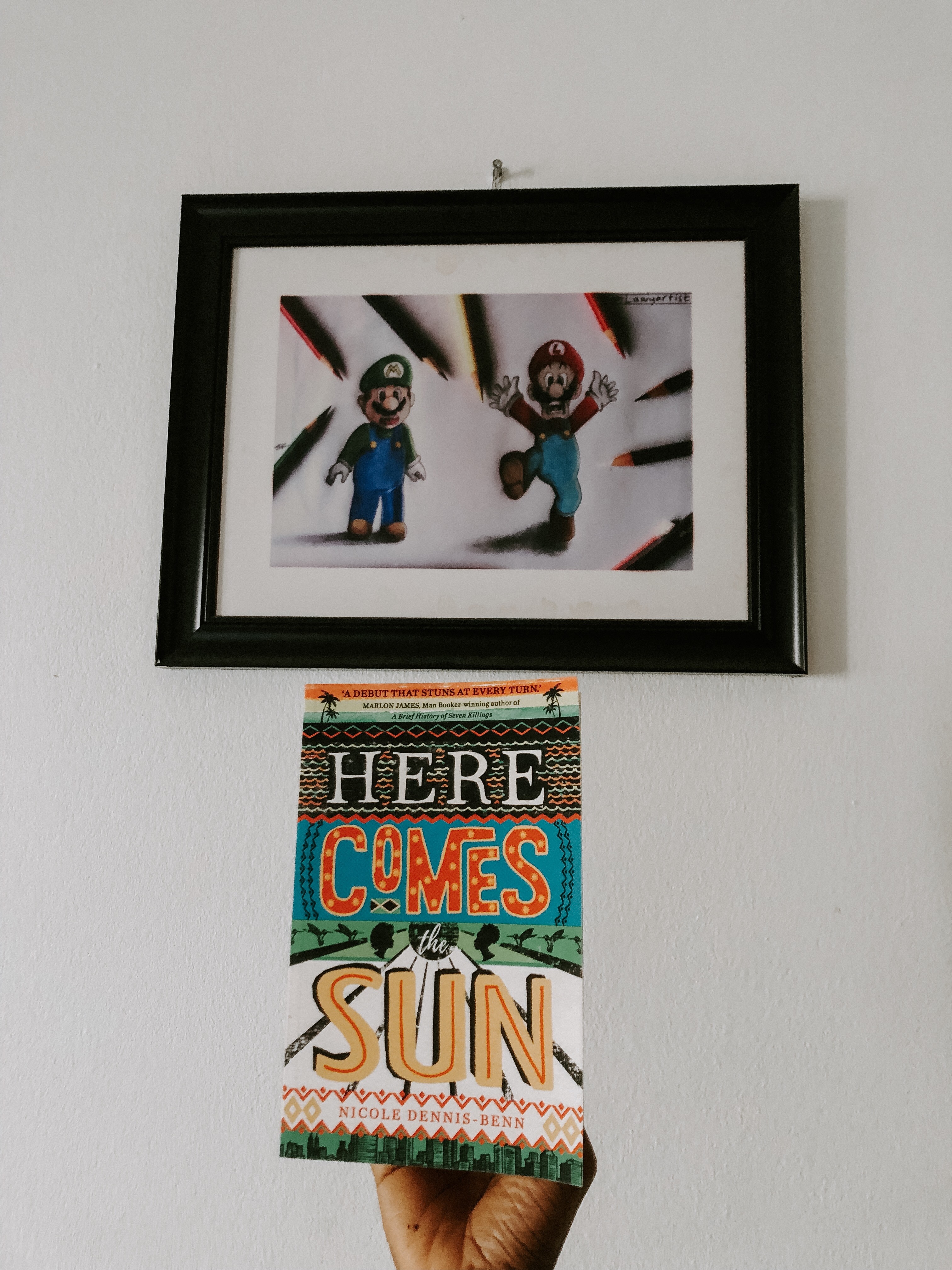 Bright, sunny and beautiful just like the Jamaica we foreigners know. The one we visit expecting to sip cocktails with occasional shots of rum on a beach half naked in Montego Bay. Well, sorry to break it to you but this is not the Jamaica you read about in this book and I really love that it isn't. Every now and then we need a dose of reality. This story is told from a local's POV. So you get to see the not so shiny and attractive aspects of Jamaica.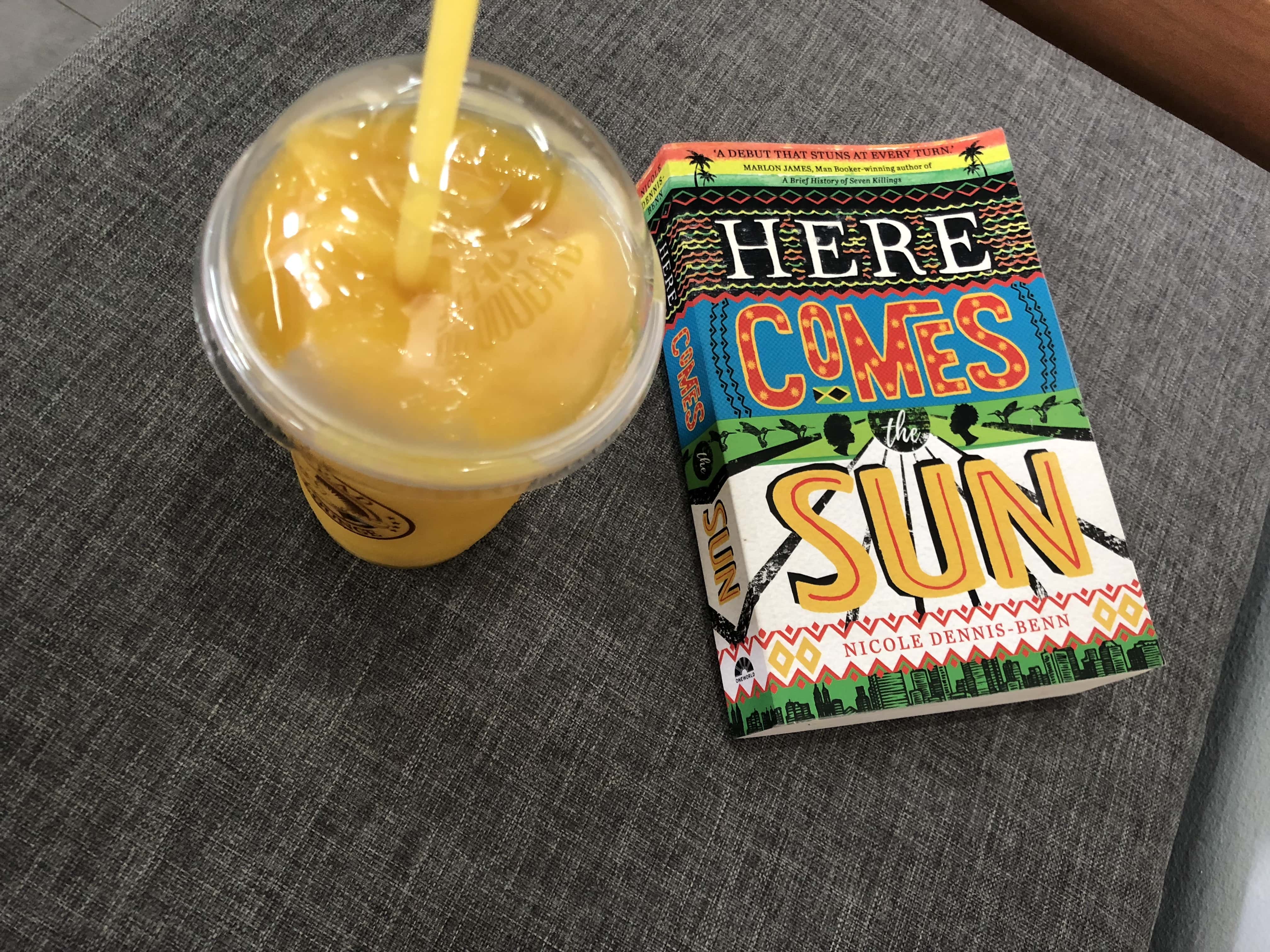 This book is centred around three women. Delores and her two daughters Margot and Thandi. Margot grew up hustling, doing whatever she could to survive because her mother,Delores pushed her into the world at the age of 14 without caring if she was ready or not.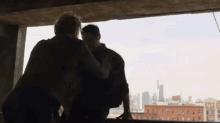 As expected that put a huge strain on their relationship. Margot was willing to sell her body to make sure her sister, Thandi never have to go through what she did. Thandi would seem like the lucky one in this story, having a sister that would literally do anything to make sure you have a good life, a mother that was willing to do the same. She grew up always being reminded that everyone is sacrificing everything for her. Whew chile! The pressure.
The story gets a little complicated as you progress and it unfolds slowly but beautifully. It explores heavy themes – Homophobia, prostitution, sexuality, colorism, racism, survival, trauma and its long lasting effects.

Tweet
Here Comes The Sun is as raw and authentic as it gets. Nicole unapologetically wrote some parts in patois which I particularly enjoyed. It made the book even more memorable for me.
The book is like a roller coaster of some sort. It starts off really slow paced, you almost want to ditch it (Don't make that mistake), then it gets so good, you literally cannot drop it and you find yourself reading it everywhere and then before you know it, it's over!
You know a writer is good when you start to come up with reasons why the most horrible character is the way they are.

Tweet
You know a writer is good when you start to come up with reasons why the most horrible character is the way they are. When you start to justify the silly things a character does. Nicole made me feel things with this book and I'm thankful for that because at least I know I am still capable of feeling things.
I initially gave this book 5 stars but changed it to 4.5 stars because the ending was unnecessarily abrupt. My heart did not need all that, Nicole.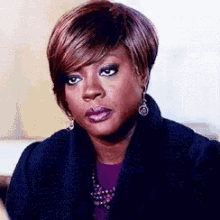 ---
Have you read this book? Did you enjoy it?
Also, Let me know if you'd like to see more book reviews on the blog!
• TOSIN