I started writing this post about how I got my job in Canada as a Nigerian Immigrant in less than two months without a job. Weird? well, it's either faith or maybe I was just plain crazy. As I tap away on my phone, I'm sat in the subway on my way to a job fair. I figure it'll be a good use of my time to start writing my experience in real-time so I don't leave anything important out.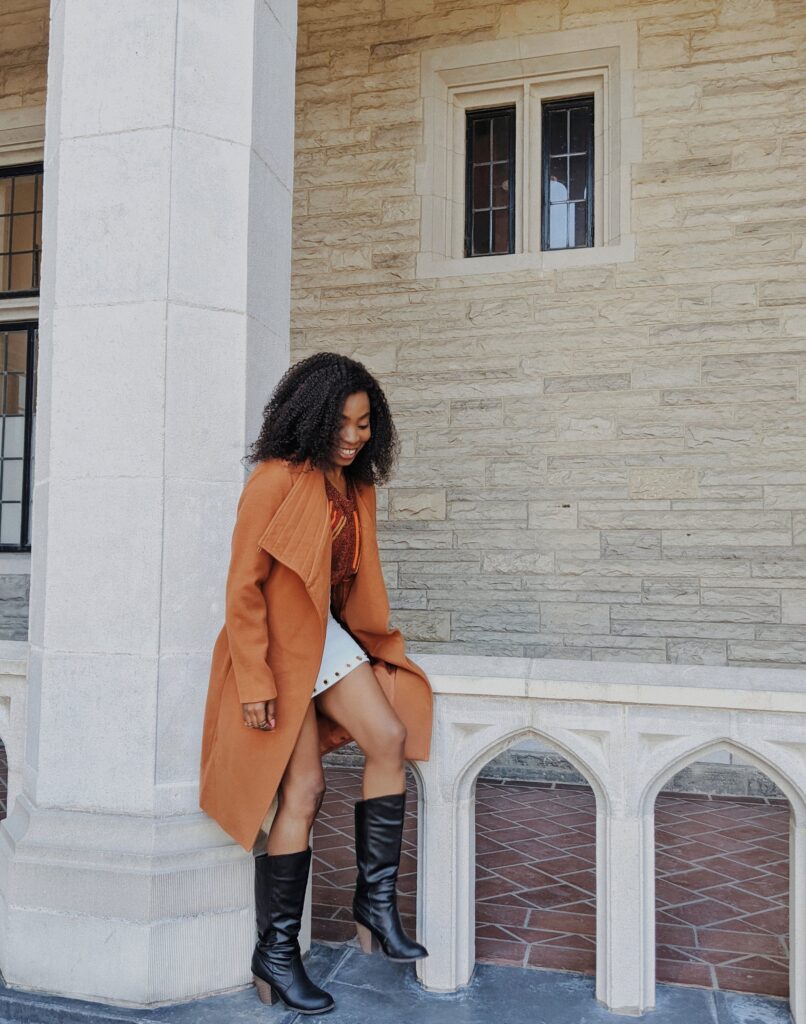 As would be expected, and is generally the norm, my first month in Canada was mostly spent settling into my new environment and house hunting. I wrote about my journey to Canadian Permanent Residence here and here, check it out if you are interested.
The anxiety kicked in….
With those pretty much out of the way, my focus shifted to getting a job. I knew it wouldn't come easy but nothing prepared me for how different the job search process here is. For context, after my NYSC in a bank in Nigeria, I got a job immediately with little or no delay or effort so job applications were completely strange to me. It's worth also pointing out that I worked in the bank for over six years, so this was my comfort zone. The reality of relocation came with a job hunt fear I wasn't prepared for.
Nothing was going to happen by magic so I had to grow balls and face this hurdle head-on! I mean, LET'S GO!!! (Yes I had to pump myself up every day to keep at it).
The first thing I did was to work on my resume. (In Canada, it's called a resume and it does differ from the CVs we are used to). I struggled with this a bit because I quickly learned the ACTUAL FIRST THING I needed to do was decide WHAT I wanted to do. I had to identify my role/job of interest and tailor my resume to suit that.
When you work in Nigeria, you're a "Jack of all trades" – you're the accountant, researcher, meeting room booker, minute taker, process improvement officer, etc. all at the same time! Yes, it is a lot and annoying but this vast skill set afforded me more options in my job search. I could decide to pursue a career in any of these (of course except meeting room booker or minute taker. Lol)
When you work in Nigeria, you're a "Jack of all trades" – you're the accountant, researcher, meeting room booker, minute taker, process improvement officer etc.

Tweet
Before the job hunt…
I went back and forth, trying to decide what role to focus on. I spoke with friends, experienced colleagues, etc. Factors I considered to eventually narrow my choices were; my already existing skills, love, and passion for the role, potential income, and opportunities for growth.
With all my cards before me, backed up with prayer and advisory, I decided on the role. I researched and read up on it, looked at numerous resume samples, and then finally wrote mine. I shared with people already in that field and they reviewed, I reworked it to my taste and got to a comfortable point.
Right after that, I got familiar with it to explain every word on it. When the time came to face interviewers.
And the job hunt began…
Networking is everything in Canada so alongside applying for roles, I was registering for job fairs, signed up with recruiters, and reached out to friends for referrals.
I got my first job opportunity after attending a job fair event, it was an "on the spot" offer – basically a minimum wage contact center role. I was tempted to take it 'to hold body' while I looked for a better role. I knew I could do better and overcame the urge to take it. Thankfully, I turned them down hoping I hadn't made a mistake but somehow trusting that better would come, It'll just be a matter of time.
The second offer was a connection from one of my mentor's protégés. (Talk about networking). He had helped with my resume and connected me to a guy he knew. This guy then informed me about a role and connected me to the recruiting firm.
Meeting the recruiter
I sent my resume to the firm immediately and got a mail the next day scheduling a 10 a.m phone interview. it went well and since the company was looking to fill the role urgently, the recruiter asked if I was ready to do the physical interview the same day. Of course, I was. I jumped at it and by 3 pm I was sat in the lobby waiting for my interviewer.
For some weird reasons, I was very confident. The interview went so well, the lady interviewer told me not to apply for other jobs as she was certain I had a huge chance of getting this one, I kept on thinking if the saying 'Canadians are nice' is the story behind this but my friend told me this was different. We laughed at her advice of not applying again, how will I stop applying without a job offer ABEG ABEG
Then the call came in….
Two days after, I got a phone call that I'd have to do three more interviews, with my potential direct supervisor, a director, and head of HR. They explained this as general company procedure as each interviewer had different things they were looking out for in potential staff.
On one hand, It struck me as an example of a good company culture and on the other, I worried about how many more interviews I'd need to go through for one role. Na Wa Oh!
Of course, I agreed, I mean my daily routine was to eat, sleep, apply for jobs and watch TV so I had nothing major taking up my time. Unfortunately, the interview dates were set at the time the "stay at home" order was effected in Canada. To my surprise though, they reached out a day earlier and rescheduled to three video interviews. I was a bit unhappy because I was ready with my fancy blazer to wow them.
The interview
On the day of the video interview, I woke up early, took a shower, and freshened up, still wore my blazer indoors, and spent some time testing my video and audio. The interviews lasted about 30minutes with each of them with ten minutes breaks in between.
Do you know how at the end of an interview you're asked if you have questions? Well, always have your questions ready. I had prior to the day checked out their Linkedin profiles to put a face to them and get some information. One question I asked was if there was anything that will not make them move forward with me. The director responded saying COVID19 might cause a delay because onboarding staff online might not be the easiest, but they'll figure it out. That gave me some confidence.
After two hours, I was done and left it to God. I was told to expect feedback in three days.
The wait post interview….
A week after, no feedback, COVID19 took over, state of emergency. I felt so upset, I cried, prayed, had faith, lost faith. It was such an emotional rollercoaster.
Middle of the second week, I decided to reach out just so I can move on if they had made a choice that wasn't me, so I could cease hoping. I mentioned that I'm doing other interviews and would love to get feedback so I can make informed decisions.
And the offer came in…
The next day, I had my offer in my mail!
GUYS I got a job less than two months after getting into Canada and less than a month of applying.
I was in shock mostly because the entire country is locked down, people are losing jobs, but despite of it all, even with no Canadian work experience, I GOT A JOB. I did that. I'm so proud of myself. I cried tears of joy. I'm still in shock writing this. And guess what? The pay is really really good.
Even with no Canadian work experience, I GOT A JOB in my field.

Tweet
I get a lot of compliments about how smart I am but for reasons unknown, I never think I am that smart. I need to believe in myself more because everybody but I knew I was going to nail it. It's not all me though, I know God went ahead and made a way.
They shipped a monitor and a laptop with all the necessary tools needed to resume. I started working remotely and It's been great so far.
I'm so thankful to everyone that pushed me, helped me with my resume and interview preparations, referred and supported me.
I also need to mention that I got over 70 rejections too like I didn't get to the physical interview stage at all and I was applying to like 25 jobs daily.
I got over 70 rejections but I never gave up.

Tweet
Now that this phase is over, I can fully enjoy the city with my chest without feeling guilty like my priorities are not right.
Follow me on Instagram to see more fun content because it's about to get real. Haha
---
I'll be waiting in the comment section to answer any questions. Do say something. If you enjoyed this, please hit the share button below. Don't forget to subscribe to the blog below so you don't miss out on any post.
Love, Titi.