Hi everyone,
Glad to get here – the final step of this series, you can read the previous blog posts here and here. They contain a lot of important information that I believe is key for you on this journey to Canadian Permanent Residence.
Today, I'll like to share the documentation, submission and final approval process.
DOCUMENTATION
I uploaded the following documents when applying for my PR. Note that all documents must be in PDF form and scanned to fit the dimensions provided on the application site.
IELTS
You have to upload your IELTS result.
Proof of studies
The evaluation done by WES has to be uploaded as well along with proof of educational credentials for which points are being claimed. The more the merrier. (certificates, diplomas or degrees, transcripts)
Employer reference
If you claimed that you were working and got points for it, you'll be required to prove that by uploading an employer reference letter.
Birth certificate
it is a requirement for the applicants and also for dependent children, including non-accompanying.
Proof of funds
You will need to upload documents showing you have funds to cover your expenses for the first few months of arrival. You can find the necessary amount needed here. We uploaded a bank statement. My sister used treasury bills. I guess the shortcoming of using a bank statement is that the money was idle (haha that is the financial analyst talking) but we wanted it to be as clear as possible with no room for confusion or assumption and that trumped our need for interest.
Police certificate/report
You need to get this from your country police force. If you've resided in other countries in the last ten years for 6 months or more in a row, then you also need reports from those countries. This is was a challenge for me because I had stayed outside the country and it took a while to get it done and sent to Nigeria. So if you're in this category, I advise you to work on it ASAP to avoid delay.
International Passport
Please ensure your passport is valid for more than six months after your intended travel date to avoid stories that touch. If it is close to expiry, you should commence renewing it.
Marriage certificate
If married, you need to upload the registry certificate as proof of your marital claims.
Digital photos
This is a requirement for every individual including children traveling. There are a professional standard and dimension that you can easily get from most photography studios.
Letter of explanation
This is essential if you have something in your application you need to clarify. I know people with treasury bills or gift deeds tend to clarify things here.
Once you have all these documents, you can enter the pool and await the draw. If your score is above the minimum score, you will receive an invitation to apply (popularly known as ITA) in about 24 hours or less. You can click here for updates on the rounds of invitations. After entering the pool, we also got an invitation from Ontario to apply for their provincial nomination (accepting this requires you make certain payments), but we didn't because we knew our score was good enough for the general draw and indeed we got invited at the next draw.
I can vividly remember buying suya at Glover court after a very long day at work when my sister called that a draw was done earlier in the day and I should have received an invitation.
I got home, saw the invitation, and had an amazing weekend. LOL.
Once you are invited to apply, you have about 60 days to fill the online forms and upload the aforementioned documents. If for some reason you can't get all your documents, you are allowed to reject the invitation. But try as much as possible to get it ready before entering the pool.
Medical examination confirmation
Once I got the Invitation to Apply mail, I was able to use this document to secure a date for my medical examinations. You can click here to see a list of hospitals available in your country. All you have to do is select your country. When you complete the medical tests, an upfront medical report form is issued and this should be uploaded alongside the previously mentioned documents.
Documents checked and complete? Now you are set to accept the invitation, upload all your documentation, pay the application fee, and apply. You can find the application fee here.
We got a mail for biometrics shortly after applying and It is a pretty straight forward process. (All details are stated in the mail sent to you)
The official waiting game starts after you're done with biometrics. Your six months start to counts immediately you apply, there will be a countdown bar on your profile indicating how far along you are in the process.
Although, I didn't hear from them till the final mail (READY FOR VISA) there are times they request more information from people or you are asked to attend an interview. Ensure your application is as clear as possible and explain anything ambiguous in your letter of explanation if you can.
We got the "golden mail" on a Thursday morning (Wednesday night but I was sleeping) To be honest, I did no work the entire day at the office. I was beyond elated. Once you get this mail, you are to submit your passport for evaluation and visa stamping. This takes approx. two/three weeks (more or less). At this point, you might as well call yourself a Canadian permanent residence holder.
You will receive a notification once your passport is ready for collection. In it will be the visa issued from Canada which will have an expiry date (which is usually a year from the date you did medicals), ensure you travel before that date.
WELCOME TO CANADA!!!! HAHA.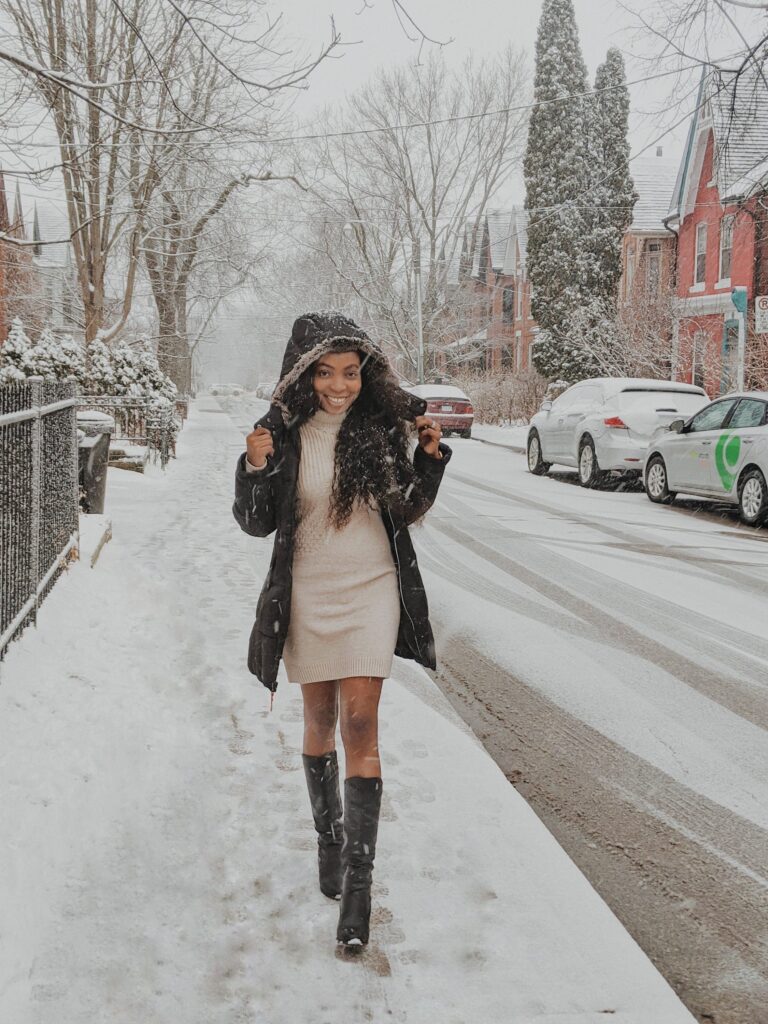 Wishing everyone in the process good luck. I tried to squeeze as much information in here while trying to ensure it is not too long. If you have specific questions please drop them in the comment section below and I will do my best to answer. You can click here for more information on documentations.
Also, I will be sending out a FAQ and Answers to everyone following me. If this is something you will be interested in, please subscribe.
Thank you for reading.
As always, i will be in the comment section ready to chat with you. Let's talk.
Love, Titi